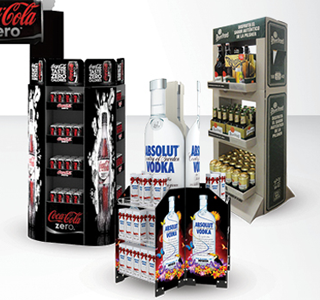 ABOUT DISPLAY FLASH®
Any display can be automatic.
Display Flash® is the leading supplier of modern POS solutions based on our unique Flash POP UP technology. Representing the next generation of automatic pop-up displays, our products utilize unique constructional solutions that enable them to be folded up into a flat form, then unfolded again in seconds. The result? Instant and effortless on-site installation, optimized logistic costs and enhanced in-store visibility.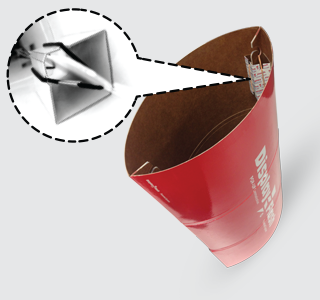 PATENT
Display Flash® is protected within the worldwide patent signed by the international organization
World Intellectual Property Organization
In 2014, it was patented by Canadian Patent CA #2653997.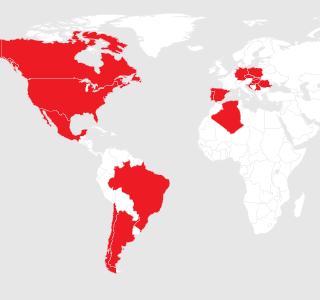 THE DISPLAY FLASH® WORLD
The expanding Display Flash® network is solid proof of the level of innovation involved and of the strong positive response from our clients worldwide.
Each year, our latest developments in Display Flash® automatic displays appear in POS-related competitions around the world. No less than 18 POPAI awards have been awarded to various Display Flash® projects, proving our success in delivering innovative POS products that meet modern in-store communication requirements. Display Flash® is committed to the international POPAI trade association as a partner in the POS market.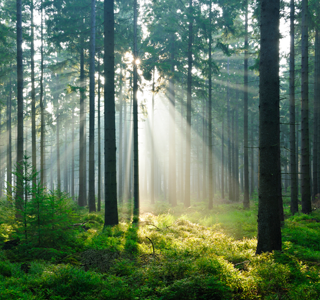 ENVIRONMENTAL SUSTAINABILITY
Display Flash® is committed to minimizing its impact on the environment with its development of highly compact, easily deployable promotional and product displays. Over 90% of the materials and accessories used in the production of Display Flash® products are recyclable, containing natural latex bands and vegetable- and hybrid-based inks with low volatile organic compounds (VOCs). Because of the lightweight structure of our displays, we're also able to ship sustainably. This not only reduces our carbon footprint; it saves our customers up to 40% in shipping costs compared to traditional displays!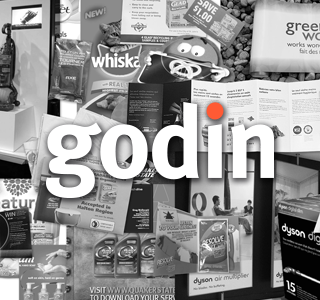 GODIN
Godin Productions Limited is the exclusive Canadian distributor of Display Flash® products.
Since 1989, Godin Productions has offered a single point of contact for all print, point-of-purchase and packaging requirements. With access to the best equipment, resources and technology in the industry, Godin consistently delivers on its vision of quality execution – on time and within budget.
Click here for more information.